August 4th, 2008 12:12 am by Vincent Flanders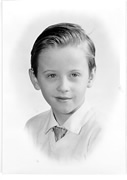 To celebrate the beginning of WebPagesThatSuck's 13th year I thought I'd go through my vault of bad web design and show you some of the classics.
Sadly, a lot of the mistakes you'll see are still being made 13 years later. Fortunately, most of the companies I'll feature learned the errors of their way and fixed their sites. They're hoping and praying that these mistakes will remain buried because they don't show up in Archive.org.
My first example is from 1998 and the company in question is Janus — "a global investment manager offering institutional and intermediary clients and individual investors complementary asset management disciplines including growth and risk-managed strategies." Really? You'd never know it by looking at their site.
Here's the YouTube video (and here are more of my videos at YouTube)
A nicer and higher resolution version at WebPagesThatSuck.TV
Posted in Daily Sucker, Usability, Web Design |
---